TOKENS
Tokens may be ideal for trouble spots such as apartments, condos & other isolated unattended locations.
Security is always an issue!
TOKENS may be an answer!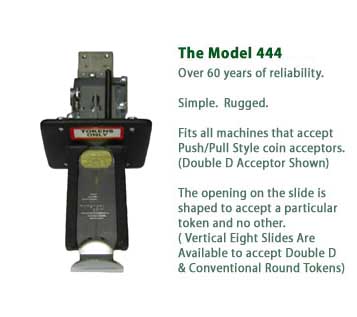 Eliminates Coins in Equipment
There are mechanisms to accept conventional round tokens, but the size selection is limited, and many are used in arcades, transportation systems and other facilities. By using our special security tokens, you are less likely to receive bogus coins or false tokens, and your tokens are less likely to wind up in other locations. The size of the token designs vary from approximately the size of a nickel to the general size of a quarter.
Great Security
The peculiar shape of the tokens makes it difficult to create false tokens. The lugged tokens, as shown in the bottom row, add an additional layer of security. The small button extruded in the token is a part of the gauging process, a very difficult feature to duplicate.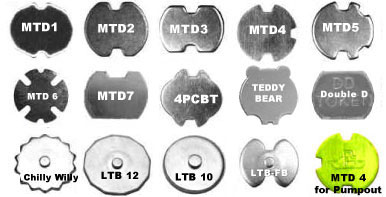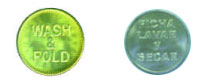 Mechanisms and tokens available in conventional sizes as well.
.800, .880, .900, .984 and 1″ tokens.
SOME TOKENS ARE RESTRICTED FROM CERTAIN AREAS!
PLEASE CALL FOR INFORMATION REGARDING TOKENS AND TOKEN SLIDES
Special RIM Tokens for the KWM Drop Mech
Also conversion kits for Laundry Machines using Hanke Munzprufer Mechanisms.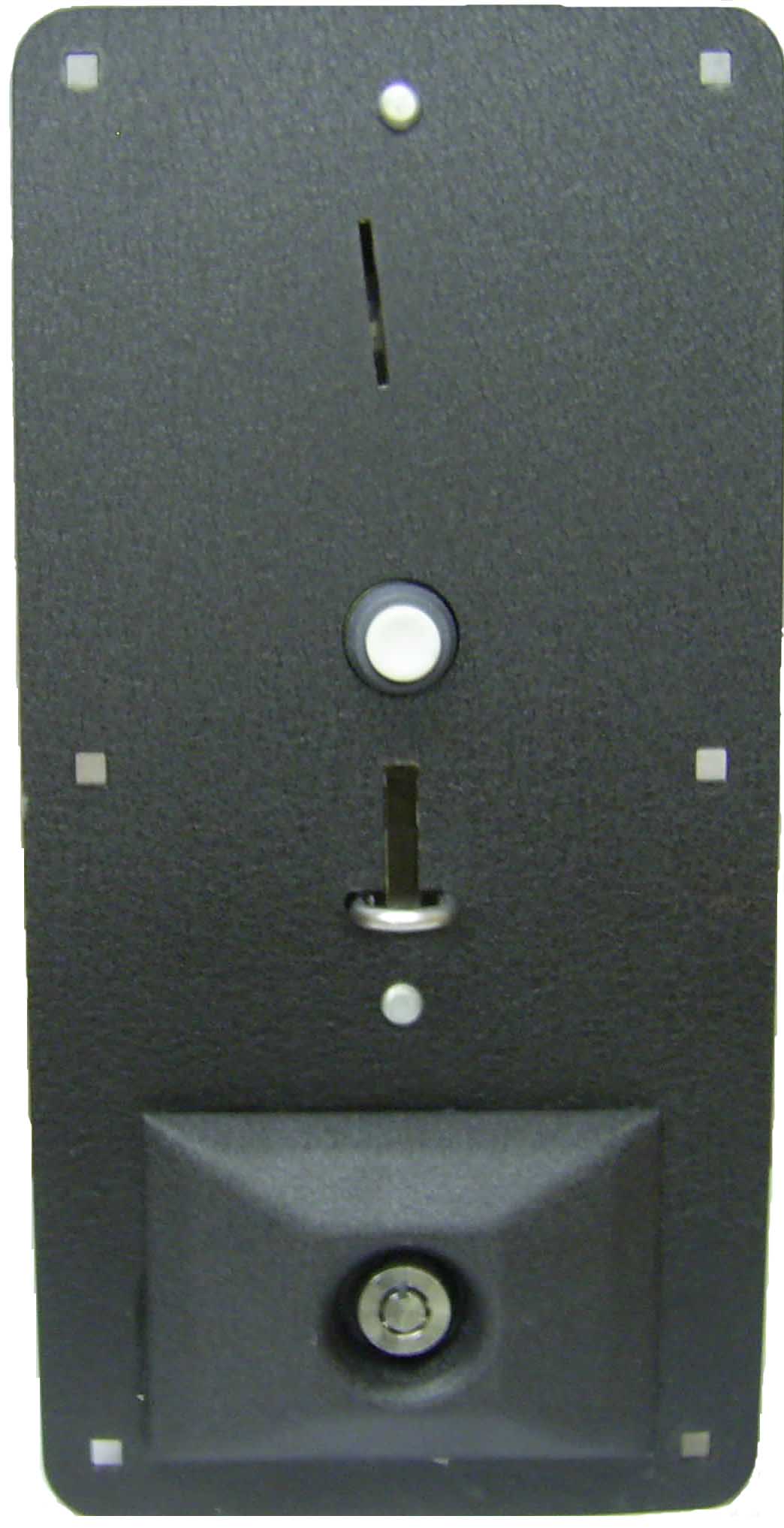 Rim Tokens, sometimes called "Step" tokens, are unique round tokens for use in some acceptors. This eliminates the use of conventional round tokens such as transit or arcade tokens in machines with a high price vend or a higher security need.
The unique shape of the token combined with the proper throat plate, allows the rim token to pass but other tokens will either not be admitted or will pass out of a properly adjusted mechanism without vending.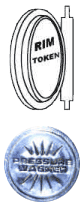 DEC-18-.25


DEC-18-.50


DEC-18-.75


DEC-18-$1.00


DEC-18-$1.25


DEC-18-$1.50


DEC-18-$1.75


DEC-18-$2.00


DEC-18-$2.25


DEC-18-$2.50


DEC-18-$2.75


DEC-18-$3.00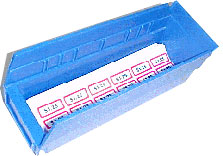 SIZED TO FIT YOUR PART BINS
SHEETS (3″ x 9 3/4″) OF
18 IDENTICAL DECALS
(Each decal is 1 1/2″ x 5/8″)
PRICE RANGES FROM
25 to $5.00
In 25 increments
PLUS
"TOKENS ONLY"
and
"QUARTERS ONLY"
Extra Heavy Adhesive
Red Border/Black Print
Clear Lamination
SPECIAL DECALS MAY BE MADE TO ORDER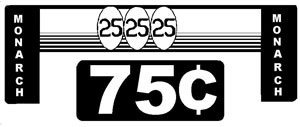 Part number for two piece decals are
"DEC-10V-(price)"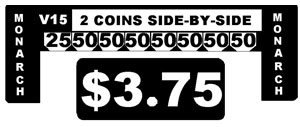 P/N DEC-18-$3.25


DEC-18-$3.50


DEC-18-$3.75


DEC-18-$4.00


DEC-18-$4.25


DEC-18-$4.50


DEC-18-$4.75


DEC-18-$5.00


DEC-18-QTR


DEC-18-TKN
CYCLE COUNTERS
Electro  Mechanical Counters
Electro-Mechanical counters can be used in many different machines or applications. For all machines that operate with a drop coin mechanism this may be your only option. These units can be hard wired into any part of the cycle or feature of the machine using the splices that are furnished with each unit.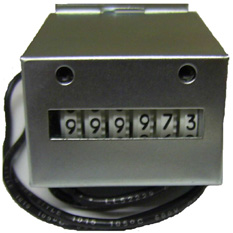 Features include:
*6 Digit, Non-Resettable
*Durable tamper proof construction
*Easy installation
Available in 110 VAC
PART NUMBER 15C-E2B
Available in 220 VAC
PART NUMBER 15C-E2B-230